Profile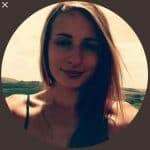 Natalie Fowler
Curriculum Vitae
Education

Crayke Primary School Easingwold Secondary School (this was for sixth form too) Biomedical Science at the University of Bedfordshire Masters degree in Clinical Science at Manchester Metropolitan University as part of the Scientist Training Programme

Qualifications

GCSE's: French A German A English (literature and language) A and A* Science A Additional Science A Geography A* Citizenship- A D&T Resistant Materials - A Sociology - B Maths - A A Levels: Human Biology - B Chemistry - C Psychology - B German (AS Level) - C Bachelor of Science degree with Honours in Biomedical Science (2:1) Masters of Science degree in Clinical Science (Critical Care) - Distinction

Work History

Paper round Waitress Worked in a stationary shop on the printing counter Nightclub promoter Worked in a bar Worked for a first aid company Joined the NHS as an Assistant Healthcare Science Practitioner in cardiology Trainee Clinical Scientist Clinical Scientist

Current Job

Senior Critical Care Scientist

Employer

I work at Manchester University NHS Foundation Trust. I am based at the Oxford Road Campus and our work spans across Manchester Royal Infirmary, Saint Mary's Hospital and Royal Manchester Childrens Hospital.
Favourite thing to do in my job: My favourite thing to do is help save someone's life!

About Me: I'm an outdoors loving, rock climbing, movie watching Clinical Scientist in Critical Care called Natalie!

Read more

I'm Natalie and I live with my boyfriend Paul in the West Midlands. We are getting married next year! I love outdoors activities and when I'm not at work you can find me out and about hiking with friends or rock climbing. Climbing is my favourite hobby and I do a mixture of indoor and outdoor climbing depending on the weather. I am also a volunteer for the Search and Rescue team which involves going out with the police to find people who are missing or rescue people who have got lost or injured.

My Work: I work in the hospital with the very sickest patients. It is my job to pick the right machines to help keep them alive and to make sure they are working properly. I help to treat sick grown-ups, kids and tiny little babies who have just been born. I also like to do experiments with fancy new machines to test if they work or not.

Read more

As a Clinical Scientist in Critical Care I am a scientific expert on equipment and technology that is used to support critically ill patients and their organs. When people get very very ill, their organs start to fail and when this is not stopped that person will die. In Intensive Care (also called Critical Care) our job is to keep them alive and make them better by using complex machines.  For example, here are some of the machines I work with to treat our patients:

Ventilators: a ventilator pushes gas into the patients lungs through a tube in their throat to make them breathe when they cannot manage this for themselves
Monitors: these computer screens show us vital signs like our patients heart rate and their blood pressure so we can check how they are doing all of the time. When vital signs change we know that our patient is either getting sicker or might be getting better
Pumps: these little boxes deliver drugs and fluid to our patients. They might need drugs to make their heart beat faster or to slow it down. They might need drugs to help them wee or even drugs to keep them asleep if they need an operation or are in lots of pain

Here are some pictures of a few of the machines I use.

My job is to make sure we use the right machine to do the right job and to be there when it isn't working properly. I have to understand how the machines work, how to use them and how they make patients with lot's pf different problems better. This means I must be equally technical, medical and scientific all at once!

I am trained to use equipment and therapies on adults, children and babies who have been born earlier than expected (these are called neonates, said like nee-o-nate). That means I work across lots of different areas and in different bed spaces where our patients stay.

Here is a picture of some of the machines I use, there isn't a patient here because it would be bad of me to show you someone who was ill without asking them for permission. We take lots of photos like this to show people outside what it looks like, but you have to imagine there is a bed a sick patient in the middle. The second photo is a practise doll of a child where the sick patient would be so you can try to picture it!

As well as using equipment, we also run blood tests to check for certain diseases. We do research projects involving new equipment that hasn't been tested before, we teach doctors and nurses about using equipment and we help to transfer patients to other departments if they need to go for an operation or a scan to look inside at their organs.

My Typical Day: When I come to work I go to the intensive care unit and speak to the doctors about the sick patients. We will talk about who is the most sick and what we could do to make them better. Me and my team will then set up the right machines. We answer the phone to a lot of emergencies when the doctors need special machines to help save lives. We also test blood to see if the patients need special medicine. We check on all of our machines during the day to make sure they are working properly. We help these very sick patients all day and all night to try to get them better so they can go home.

Read more

I don't have a typical day because my job is so full of variety. The first thing I do when I come into work is make a cup of tea and have a chat to my team about what has happened overnight. Someone from our team has to work overnight in case the patients get sicker (we have a fancy word for this, we say that a patient has deteriorated). So on a morning we chat about what has happened overnight and how that person managed on their own. If there has been a patient who has deteriorated I will go and check how they are doing and ask the nurse how the equipment has been working. The doctors will also tell us if they want us to get more machines or different machines depending on what is wrong with the patient. For example, someone who has had a car crash and who has injured their brain will need to have a special monitor that monitor brain waves and they might need to go for a special scan. This means that the patient and all of our equipment goes to!  Someone who has had a kidney transplant might need lots of blood tests to check for problems (we run these tests!) and drugs to keep that new kidney healthy which are delivered through pumps. We make a plan of what might happen through the day but we get lots of emergencies so sometimes you don't know what you will get next! Each patient is very very different, meaning they will need different machines and I need to use different skills or knowledge all the time.

Some days I will be with just one patient setting up new pieces of equipment and working with the doctors and nurses to try to stabilise them. We use the word 'stabilise' a lot and this means that we are working to stop them from getting sicker.

Some days if we don't have lots of very sick patient our team will provide teaching sessions for the doctors and nurses to give them more knowledge about the equipment we use. We also get involved in testing new pieces of equipment and conducting research into different ways of making people better. When we are not busy with emergencies this is a good time to tidy up and clean our machines, check them for damage and talk to our engineers if they need fixing.

My day yesterday went like this:

8am start work with a team meeting to talk about emergencies from overnight
8.30am check that two blood cleaning machines that were put on very poorly patients overnight are working well
9am set-up two new blood cleaning machines ready for the next emergencies
9.15am a patient has fallen out a tree from a high branch and is very poorly with lots of injuries, I have to set-up and attach 3 different machines and run one blood test to help stabilise them (1 machine to help them breathe, 1 monitor to show us how their heart is doing, 1 device that measures how much pressure is in their brain and 1 blood test to tell if their blood is working normally)
11.30am one of our other patients has got a lot sicker in the last five minutes and they are not breathing. The doctors are trying to save their life but they need me to use two machines to help! The patient is much better once these machines are used but they are still very sick
13.00pm a new born baby is coming to intensive care because it has a whole in their heart. We need to find some pumps so the doctors can give them important medicines
14.00pm I meet a company who want to show us a new machine and they teach us about how it works.
16.00pm I check round all of the patients to see if anyone is getting sicker and if any of the machines can be made more efficient (this means can they do anything more to help!) before I can go home for the day

What I'd do with the prize money: I would use the money to make a model of an intensive care bedspace. It's hard to imagine and hard to capture in photos!

Read more

I would use the money to design and make a 3D model of an intensive care bed along with all of the life support machines that might be attached to a patient. This would really help students, teachers and members of the public to see what we might deal with in our everyday work! At the minute I just use photos which don't give the whole atmosphere and they are not always interesting and interactive.

My Interview

How would you describe yourself in 3 words?

Determined, Outgoing and Friendly

What or who inspired you to follow your career?

My boss when I first joined the NHS was a super strong and lovely lady who showed me how someone can be successful and motivated and a real leader in their field. I was in awe of her then and I still aspire to be like her now!

What was your favourite subject at school?

Biology because I love learning about how the body works

What did you want to be after you left school?

I wanted to be a race car driver

Were you ever in trouble at school?

No, I was very quiet and shy. I liked school and enjoyed learning new things so I didn't want to be naughty

If you weren't doing this job, what would you choose instead?

I would like to be an astronaut!

Who is your favourite singer or band?

I listen to lots of different music but my playlists at the moment are Rhianna and Ed Sheeran

What's your favourite food?

I love mexican food - nachos, fajitas, tacos! Anything spicy and tangy.

What is the most fun thing you've done?

I went to Houston in America and visited the NASA space centre. IT WAS AMAZING.

If you had 3 wishes for yourself what would they be? - be honest!

3 wishes would be: 1) Win the lottery so I could buy a big house and have lots of dogs, 2) I would wish for my family and friends to always be healthy and 3) I would wish for unlimited wishes for life!

Tell us a joke.

What do you call cheese that's not yours? Nacho Cheese.
---
---