Profile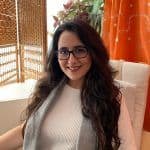 Selen Ozbek
Curriculum Vitae
Education

I grew up and studied in Turkey, so the education system is a bit different - we didn't have GCSE's or A levels over there. Everyone has to go to high school When I was 14, I sought help from a psychotherapist who inspired me to become one when I grow up - so I did. It helped me answer the big question - what do I want to do with my life?

Qualifications

I have a BSc honours degree in Psychology and MSc in Health Psychology.

Current Job

I am currently working as a researcher, investigating how blindness affect circadian rhytm of veterans and how we can improve their quality of life.

Employer
Favourite thing to do in my job: Making a positive change in people's lives

About Me: I am a psychologist who is curious about human behaviour and passionate about making the world a better place. I enjoy salsa dancing, yoga and solo travelling.

Read more

I live in Bristol since 2017, and I am originally from Turkey. I am working as a researcher and also providing psychotherapy in my private office. My favourite hobbies are yoga which I started doing only a year ago and salsa – been dancing for a few years now. I am quite a sociable person, so I take every chance to meet new people from all around the world. My pronouns are she/her.

My Work: I am working as a researcher with blind veterans to help them improve their sleep and health.

Read more

I am a psychologist working with army personnel and veterans who had lost their sight, either fully or partially. I try to find out whether their ability to see is affecting their sleep pattern with neuropsychological measurements, so that we can observe what's happening in their brain! This way, I will develop a cool tool to help them sleep better.

My Typical Day: I wake up and have my coffee before anything else. I then do some stretching and meditation before get ready to see my schedule of the day as there is never set hours! Then I engage with the people I work with, set up their experimental scene and make plans for the future participants.

Read more

I am not a morning person, so I take things slow in the morning and do my routine of coffee, stretching.

What I'd do with the prize money: I will use the prize money to develop an online self-help program for to help people sleep and live better. I deeply care about well-being of human beings and this money would contribute to many people's sleep and health.

Read more

Sleep is often underestimated when it comes to how people feel and behave. With the prize money, I will buy the software to develop an educational tool for to help people sleep and live better. There will be one for young people and one for adults, so it is feasible and accessible to everyone. My goal is to make an impact on the world.

My Interview

How would you describe yourself in 3 words?

Curious, Passionate, Courageous

What or who inspired you to follow your career?

My therapist when I was a kid.

What was your favourite subject at school?

Literature

What did you want to be after you left school?

Psychologist, honestly!

Were you ever in trouble at school?

Yes, I once had to argue with my teacher as he yelled at my friend for nothing. Yes, dignity all the way!

If you weren't doing this job, what would you choose instead?

Being an actress has always interested me. Indeed, I have taken an acting training and still practicing theatre.

Who is your favourite singer or band?

Ed Sheeran, my happiest day was when I saw him live at Wembley.

What's your favourite food?

I enjoy Turkish and Indian cuisine very much, but you can't beat a good burger!

What is the most fun thing you've done?

I lived in Lithuania for five months. I had lots of adventures but the best one was going kayaking with my best friend under the rain.

If you had 3 wishes for yourself what would they be? - be honest!

I would wish for equality for every human being on Earth, find true love and the conditions to travel to every country.

Tell us a joke.

Why did the student eat his homework? Because his teacher told him it would be a piece of cake!
---
---