Profile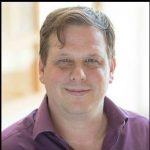 Paul Laurance-Young
Need. More. Coffee.
Curriculum Vitae
Education

I went to the local comprehensive school in Sussex where I did my GCSEs in a year (I originally come from South Africa), before doing A-levels in Biology, Chemistry and English Literature. I am a terrible chemist. Plain old passion and enthusiasm meant I started my undergraduate degree in Palaeontology/Geology at Imperial College, London before discovering I liked Biology better. I graduated from Imperial in 2001 (I know, I'm old). I then did a part-time Masters degree, liked it so much I did a PhD at UCL.

Qualifications

GCSE Science (Double award) - BB; English (Double award) - BB; Maths - C; Geography - B; History - B A-Levels English Literature - B; Biology - C; Chemistry - D (oops!) Bachelor of Science (Biology with parasitology) - 2:ii Master of Science - (Cellular Pathology) PhD in biomaterials (Tooth erosion, because why not?!)

Work History

Worked as a shop assistant in an ironmongers all through my undergraduate degree. I accidentally fell into Biomedical science, first as a laboratory technician in medical microbiology before being approached to train as a Biomedical Scientist in cellular pathology. It required getting extra qualifications - so some hard work!

Current Job

Specialist Biomedical Scientist and Training lead in Cellular Pathology at Derriford Hospital, Plymouth and... Honorary lecturer in Histology and Cellular Pathology at the University of Plymouth

Employer

University Hospitals Plymouth NHS Trust (left)

University of Plymouth (right)
Favourite thing to do in my job: I love the teaching bit!

About Me: Random Biomedical Scientist who works for the NHS and can allegedly teach. I like cooking, gaming and have two cats because my feline overlords won't let me have a dog.

My Work: I am a biomedical scientist in cellular pathology and university lecturer

Read more

Cellular Pathology is the diagnostic understanding of diseases involving cells and tissues of the body. It is very heavily involved in almost all aspects of medicine and biology – patients go to see their doctor (or hospital A&E) wondering – for example – why they can't stop coughing over several months. Medical doctors will look at the signs and symptoms (coughing over a protracted period? Any weight loss? Any fluid build up in the chest cavity?) and then take a biopsy. Pathologists will use that biopsy sample of lung tissue to determine the cause of the illness: Is it cancer or something else entirely?

To do this they need the help of a Biomedical Scientist team. We receive the sample (and it can be a tiny needle biopsy, all the way to a wedge of lung tissue), we preserve it using chemicals, then dissect the interesting bits out and turn it into a candle (take all the water out and substitute it for paraffin wax – just like a candle). That bit of tissue then has a slice taken out of it – thinner than a hair on your head – which is stained with dyes to show the different tissue morphology under a microscope. We can use different chemicals to show different parts of the tissue and use antibodies to identify specific proteins  – some cancer cells produce more of a certain type of protein (e.g.: cytokeratins or MIB-1). Armed with all this information, the doctors can correctly identify the disease and the most appropriate treatment.

My Typical Day: No day is ever the same! I will usually work in the hospital for the morning from 0730 until 1100 (either training staff or on the bench) before going to the university to teach. I try to finish at 4pm before going home to cook up a storm or blast away on the PS4

Read more

A (more or less) typical day: I get up at 0600 (usually earlier if the cats decide they're hungry and walk all over my face), grab a quick coffee before out the door at 0640 and behind my desk at the hospital by 0715. I see what has been left for me in terms of staff training, update any records, see what my trainees have been up to or any paperwork requiring my attention. From there, it ceases to be a normal day – I could spend the whole morning doing paperwork (audits, training plans and updates, writing policy changes, etc) or hit the bench. Owing to the nature of my job I have to be able to fit anywhere where required, so I may spend time cutting sections, booking work out, doing cryomicrotomy (cutting sections of frozen tissue while the patient is currently being operated upon and because the surgeon found something weird) or training my trainees. Paul and Lauren are training to become Biomedical Scientists, a process which takes about a year and is a lot of hard work!

At 1115, I jump on the bus to the uni where I may spend time doing lectures, practicals (see photo of my Foundation students doing microscopy work), university admin or meeting students with questions. There is a huge amount of prep work behind giving a lecture – so spare a thought for your teacher and the unseen hours they put into their lessons! I teach across a wide spectrum of courses – including biomedical sciences, physiology and medicine – and I try to relate these lectures to what students will see in the real world when they leave uni. I try to finish at 1600 but will usually spend some time at home answering emails or marking.

At home though, I will blast away on my PS4 for a bit  before cooking up something for dinner. I often have friends around, who like their food, so it has to be  good – very few complaints, so clearly I'm not a bad cook!

What I'd do with the prize money: I'd like to do a roadshow for schools in the Plymouth and Cornwall area (with prizes!) to tell people about what jobs hospital scientists and technicians can offer. About how great being a scientist actually is. So many kids think that science is for old men in white coats (OK, I am old and I do wear a white coat..sometimes..) or they won't enjoy it or it's boring - I can definitely tell you that helping to save someone's life never gets boring! Even if you don't have the best grades, you can still work in science!

My Interview

How would you describe yourself in 3 words?

Mad Scientist. Odd.

What or who inspired you to follow your career?

Helping people! I fell into this job by accident but stayed because of the purpose.

What was your favourite subject at school?

Biology

What did you want to be after you left school?

A geologist! Weird, I like rocks and work with people!

Were you ever in trouble at school?

Define trouble....

If you weren't doing this job, what would you choose instead?

Difficult; I do two jobs, both of which I love. I wouldn't mind a stint as a field biologist..

Who is your favourite singer or band?

It really depends on my mood - I like everything from Latin street music to Pop.

What's your favourite food?

Home made Southern Fried chicken. Or a McDonalds Quarter Pounder.

What is the most fun thing you've done?

Toured the world for a year, living out of a backpack.

If you had 3 wishes for yourself what would they be? - be honest!

1. To own a boat (I love the sea); 2. To have a better lab (It's a little snug and showing it's age); 3. To visit Mars

Tell us a joke.

Biology is the only science in which multiplication is the same thing as division.
---
---