Profile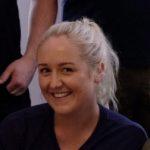 Katy Bruce
Curriculum Vitae
Education

I went to Simon Langton Girls Grammar School in Canterbury from year 7 right up to the end of year 13 and no, I won't give the game away by telling you what year that was! 👵🏼 I chose not to apply to university in sixth form as I was unsure what I wanted to do and didn't want to waste three years and a lot of money on something I wasn't 100% committed to. And the other truth is I didn't want to write a UCAS personal statement as I was a naughty little rebel 🤫

Qualifications

My school grades weren't great as I didn't apply myself (see rebel comment above!) and prioritised having fun over homework but you can learn from my mistakes and be far more successful, far quicker 🎓. GCSEs in French - A*, Spanish - A*, Double Science - A*A*, Maths - A, English Literature - B, Geography - B, Religious Studies - B and English Language - C. AS levels in Chemistry - B, Biology - C and Physics - D 🙈 A levels in French - C and Spanish - D. D32 and D33 Assessor's Award. Certificate in Practical Estimating for Removals - Distinction. NVQ 3 in National Road Haulage Operations. NVQ 3 in International Road Haulage Operations. Certificate in Solicitors' Accounts Rules. CertHE in Industrial Relations and Human Resource Management - Distinction. BSc (Hons.) in Forensic Science - First Class! 💪🏼

Work History

My work history has been long-winded and very diverse. If you're genuinely interested then read on but I warn you, it will take you a while! 😂 I started working at the age of 12, in the Liberty gift and clothing shop in Canterbury and then moved onto working in their tea room. I had a couple of jobs in coffee shops during my GCSE years and then worked in the sports shops, Allsports and JJB sports during sixth form. My first full time job after leaving school was an administrative assistant in an Independent Financial Advisor's office. Shortly thereafter I managed to get a job as a Key Skills Assessor at a private academy, gained my D32/33 Award and was responsible for tutoring around 250 NVQ students. After a year or so I fancied a change of scene so started working for a removals company as an estimator. I gained my CPE qualification and was then promoted to Sales Manager. I was then headhunted by its sister company, a logistics firm, to work in their accounts department. When the Transport Manager unexpectedly left the company, I decided to study for the Certificate in National Road Haulage Operations in the evenings and managed to pass the exams. I became the Operators "O" Licence holder and Transport Manager and then went on to study for the International qualification, which I achieved. After that I fancied a stint in retail and worked for Ted Baker and then landed a very lucrative position as an Operations Manager for a fruit farm. I was responsible for paying the casual strawberry pickers on 7 different farms across Kent, every day, and then processing the accounts and creating the reports the next day. It was hard work and involved 70+ hour weeks and eventually I decided that I wanted to give university a try! I applied to the University of Kent and was accepted onto their industrial relations and human resource management (IRHRM) degree program. Whilst studying I managed to get two more part-time jobs - one as a sales assistant at the clothes store "Pilot" and one at a solicitors firm. I self taught solicitors' accounts rules, gained the relevant qualifications and became a legal cashier. I realised halfway through my first year at uni that IRHRM was not my thing but saw it through to the final exams, gained a distinction overall and then transferred to the forensic science degree program! When Pilot closed down I got another job as a receptionist and ward clerk in the Emergency Care Centre at Kent & Canterbury hospital and am still working there 14 years later! I now also demonstrate for the undergraduates on the forensic science degree program and occasionally work for the SPS outreach team. I think I'm probably a perfect example of someone whose career hasn't always been a straight path 😂

Current Job

PhD Researcher in Forensic Chemistry. Postgraduate Demonstrator on the Chemistry and Forensic Science degree programmes. Outreach Ambassador for the School of Physical Sciences. Urgent Care Centre/A&E receptionist for East Kent Hospitals University Foundation NHS Trust. Full time mum!

Employer

Top: the Freedman building at the University of Kent, home of the SPS Outreach team.

Middle: the Ingram building at the University of Kent, home of the School of Physical Sciences.

Bottom: the Kent and Canterbury Hospital.
Favourite thing to do in my job: Teach and support the forensic science undergraduates at the university and see them become as passionate as I am about their subject.

About Me: I'm a part-time PhD researcher in Forensic Chemistry at the University of Kent 👩🏼‍🔬. I am also mum to two young boys, an outreach ambassador and a postgraduate demonstrator. Oh and I work in my local hospital's emergency department on weekends, bank holidays and night shifts!

My Work: I try to figure out if traces of makeup, (such as foundation or concealer) left at a crime scene could be used as a reliable source of evidence. I look at the makeup under a microscope and then analyse it using laser light so that it doesn't get damaged or destroyed. I then use computer software to work out how similar or different the makeup samples are. Hopefully my method will be good enough for forensic labs to test real crime scene samples in the future and catch more of the bad guys! ⚖️

My Typical Day: I don't really have a "typical" day as I have so many part-time responsibilities! After I've dropped my sons off at school I make my way to uni and either spend the day teaching or researching. When I'm researching I either work in my lab using the Raman spectrometer, or study the results using my office computer. I don't get to work a full day as I have to leave uni at 2:30 pm to go and collect the boys from school! Then my job changes to "mummy" and I start all over again! 😝

What I'd do with the prize money: I'd buy as many CSI kits as possible with the money, so that I could visit lots of different schools (starting with Hernhill CE primary of course 😉) and show the children how fun and exciting forensic science is!

My Interview

How would you describe yourself in 3 words?

Determined, friendly and nerdy 😜

What or who inspired you to follow your career?

Justice! I can't bear it when people are unfairly treated. My number one motto is "do as you would be done by" and I hope that I can play a small part in helping the courts (and the victims) find the answers they need.

What was your favourite subject at school?

Dance! 💃🏼

What did you want to be after you left school?

An impersonator, a lawyer or a brain surgeon 🧠

Were you ever in trouble at school?

Ummm, yes, quite a lot 😬 but don't tell my parents!

If you weren't doing this job, what would you choose instead?

A histopathologist or anaesthetist 💉

Who is your favourite singer or band?

I don't have a favourite singer/band but my favourite music is old school UK garage, and yes, I know, that shows my age!

What's your favourite food?

Mac 'n' 🧀 with crispy 🥓 🤤

What is the most fun thing you've done?

Oooh tough one - that's a tie between bungee jumping, paragliding, riding a camel, speeding through the Florida everglades or climbing the Sydney harbour bridge 🌉. Oh and the dragon rollercoaster at Legoland was pretty fantastic too! 🎢

If you had 3 wishes for yourself what would they be? - be honest!

That my children lead long, healthy and happy lives. That I could visit every country in the world. That I could fit in my wedding dress again! 🤦🏼‍♀️

Tell us a joke.

I'm afraid I can't...all the good chemistry jokes Argon 😂😂 told you I was a nerd!
---
---